Mike is the second-generation owner and CEO of Gresser Companies, Inc., a provider of precision industrial concrete services for over 50 years. Mike heard about a completely jointless concrete floor technology developed in Europe in 2014 through a peer in Young President's Organization (YPO). He viewed the possibility of disruptive technology as a potential game-changer.  Mike flew to Europe to walk PrīmX floors, some with 10 years in service, and was blown away by their performance; it was unlike anything he'd ever seen.  Gresser Companies became the first North American PrīmX licensee for MN, ND, & SD and then broadened the relationship to Master Licensee & Principal for North America. Since then, the licensee footprint has dramatically expanded in the US & Canada. 
Mike splits his time between his CEO role at Gresser Companies, Principal with Primekss North America, LLC and his board responsibilities at ReCon Wall Systems, Inc., which he co-founded. He is also the Chief Manager of Re-Load Investments, LLC, a fund formed to purchase distressed assets from lenders after the great recession.  He is as passionate about PrīmX's potential as the first day he walked the floors in Europe and enjoys all facets of educating the real estate industry on the revolutionary technology.  Gresser Companies has placed millions of square feet of PrīmX in the Twin Cities market and grows market share each year.
Jeanne joined the PrīmX team in 2017 when Gresser Companies was the only North American licensee.  With the growth of the technology and addition of numerous licensees, she began managing the operational aspects of the organization including logistics, accounting, marketing, training, licensing, and operational support.  Alongside Greg, her day-to-day interaction is with the licensees, ensuring they have the information and tools needed to estimate, sell, and place the PrīmX system.  Based in Minneapolis, Jeanne's 20+ year career includes project management, marketing, training & development, and facilities/real estate management.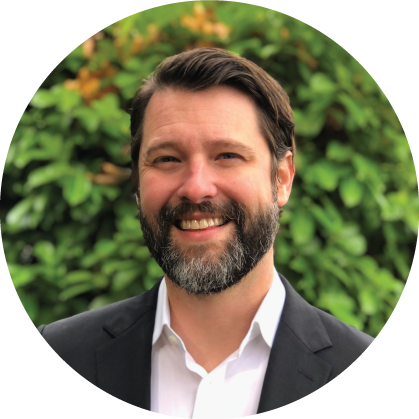 As the newest addition to the team, Parker brings over 13 years of experience in the concrete industry. He began his career as a concrete formwork project manager, progressing into sales in the Pacific Northwest, a region built with highly technical concrete. He now serves as the Vice President of Sales for North America, helping contractors, engineers, developers, and owners find value with the PrīmX proprietary system. Parker holds a B.S. in Civil Engineering which enables him to understand the demands and constraints of construction projects from both the Specifier and Contractor perspectives.
Director of Field Operations
Greg began working with the technology as a Project Manager with Gresser Companies, becoming the first North American project manager to sell and place PrīmX.  Since that time, Greg has managed the placement of millions of square feet in the Twin Cities and trained licensees in other markets to do the same.  He now serves as the Director of Field Operations for PrīmX's team in North America, supporting all aspects of PrīmX projects from estimating to placement.  You'll see Greg on the jobsite alongside licensees and behind the scenes ensuring they have what they need for success.
Drew was the very first North American employee, hired to help introduce the PrīmX technology to the market.  Since that time, he has led the technology expansion with new licensees, new markets, and millions of square feet in placements.  Based in Tampa, FL, Drew focuses his time on supporting PrimX licensees throughout North America.  A seasoned veteran in the industry, he brings over 25 years of sales & operations experience to the team.  Prior to his tenure with PrīmX, Drew served as Vice President with Nationwide Contractors, Inc, a design-build General Contractor, and DIS Engineering, the world's largest engineer & producer of energy-absorbing products for construction.